I bought one thing in the past two weeks, and it was for my husband. Where is my parade?
With summer brings madras, gingham, eyelet, and seersucker, my favorite being the madras. (Remember my obsession for a madras mini or shorts?) I searched the keyword on the J.Crew Factory site and while nothing under Women's was found, these shorts popped up.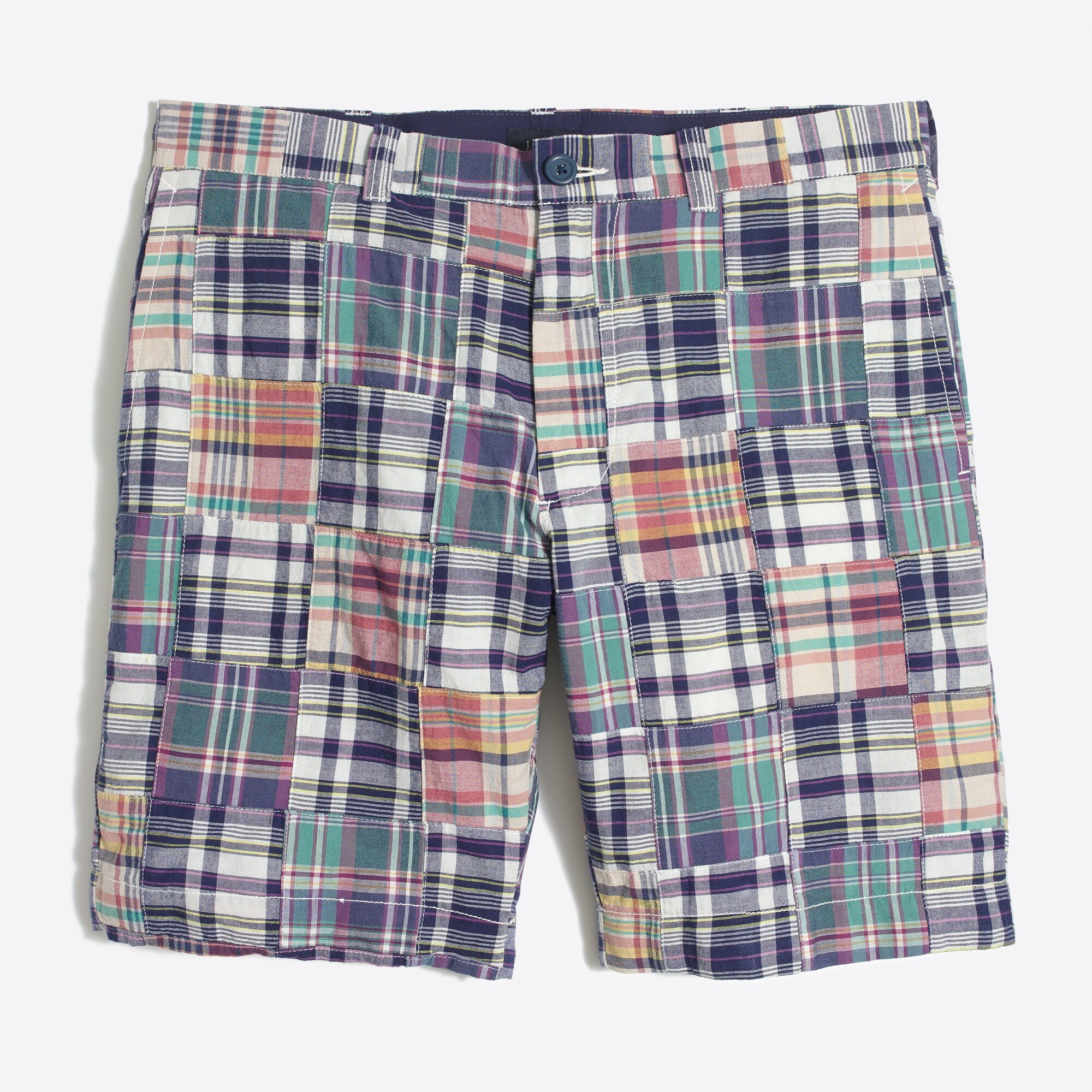 For $17.99, with a five dollar reward and free shipping? A no-brainer happy for the husband.